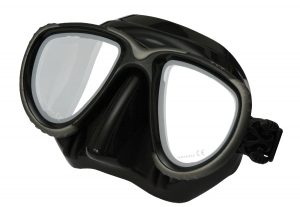 2 – glasses silicone mask, possibility of using of corrective lenses. Yellow
You may also like…
32,00

€

Corrective lenses for Hybrid mask, left, right from -1,5 to – 5,5; price per pc

84,00

€

Chest weight 3,0 kg. Colour black.

220,00

€

2 pieces 3mm neoprene suit for freediving with jersey inside lining only. The jacket has a hood attached, pants are up to the chest level. The outside is mesh skin therefore the neoprene is a perfect compromise being at the same time stretchy, very hydrodynamic and allowing fast drying after use. Moreover mesh skin, thanks to its abrasion resistance characterics, is ideal for use in the sea, not only for the pool.